What is resin 3D printing? SLA vs DLP
SLA: Stereo Lithography Apparatus
Resin printing using the stereolithography method consists of layering a previously solidified fluid using a laser. Specifically, the fluid is some type of resin (there are many) and the laser is ultraviolet. This solidification is very precise, point by point.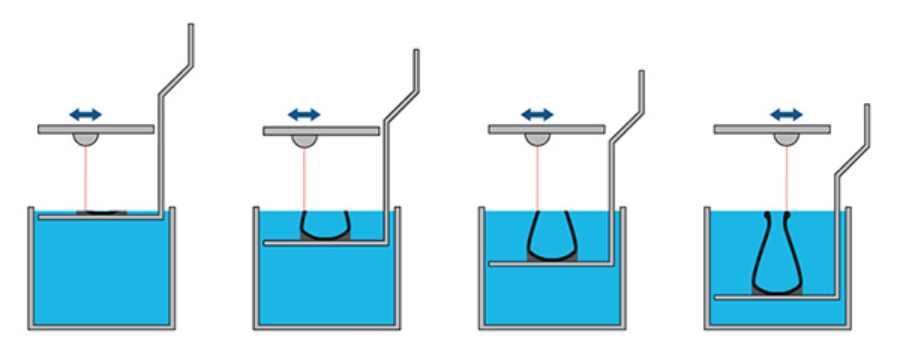 From there, it includes the general 3D printing process that is sure to be most familiar to you. A layer of the object is created by solidifying the resin and when it is finished, the object is moved a few millimetres to make room for the second layer. The final set of layers creates the 3D object.
DLP: Digital Light Processing
This Digital Light Process rests on the same foundations as stereolithography.
The big difference is that while in SLA the hardening process is done by a laser in millimetric form and point to point, the DLP uses a light projector instead of a laser.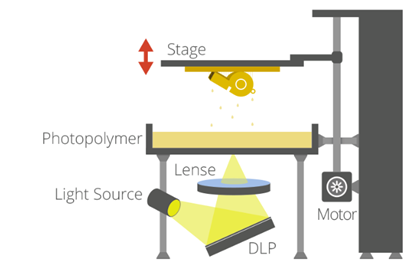 It creates a mask that covers with light the whole layer to be hardened, while it does not project light where no new resin is needed.
As you can see, both technologies use resin, only in different ways. Broadly speaking, SLA offers greater accuracy and detail, while DLP is faster.
Resin printing vs FDM
There is another methodology, often confronted with printing using resins, which is Fused Deposition Modeling (FDM).
FDM 3D printing is considered the simplest and most affordable (that is why this type of printer is the most common for home use). The procedure is similar to that used with resin, but the results are different.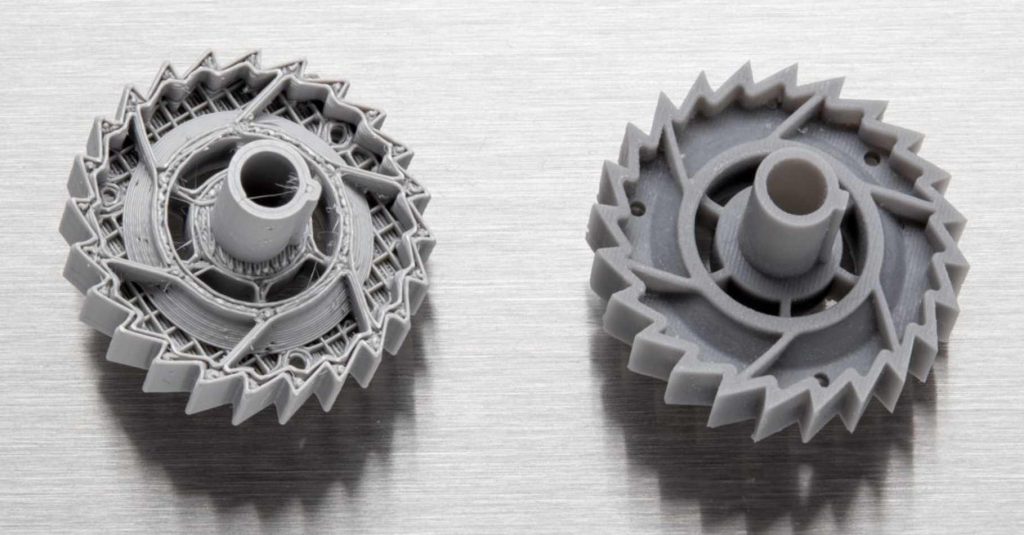 In general, FDM printing is used for plastic prototypes, large parts and those that do not require the best finish. Resin, however, is used instead of filament printing in the following cases:
Prototypes where the finish is essential for showing them to a customer, assembling them, post-processing them…
Parts with a great deal of detail: small parts, miniatures, casings…
Biocompatible parts, surgical guides, dental material… in general, resin printing is one of the fundamental technologies for medical 3D printing.
Jewellery casting parts (castable resins)
Parts with high added value, temperature resistant, flexible…
Advantages of 3D resin printing
In Bitfab we prefer stereolithography printing (SLA) and resin as a material.
We believe that we are able to offer a high quality service thanks to this choice and the following advantages it entails: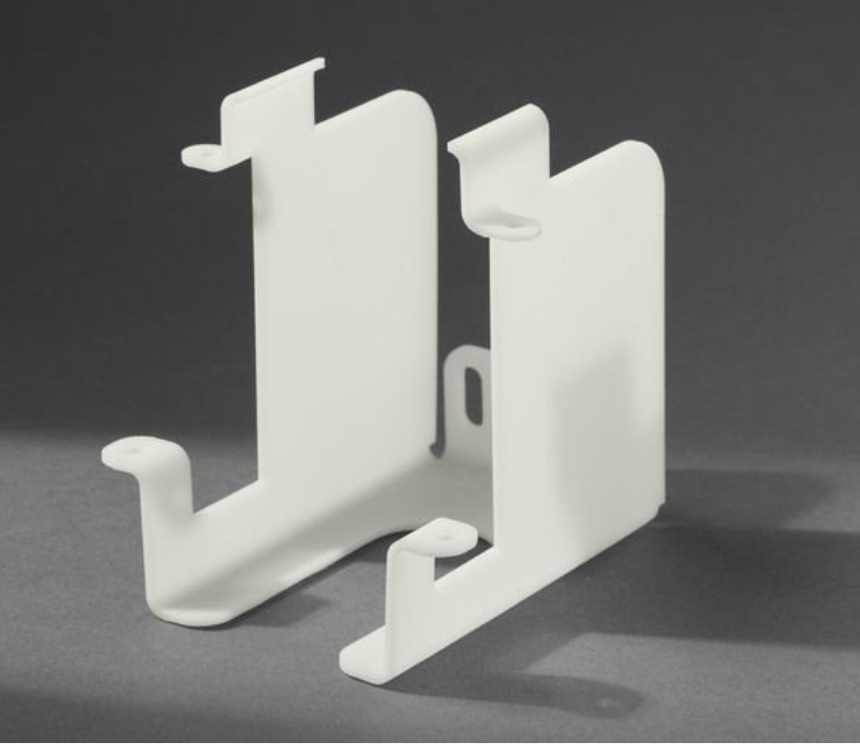 Tremendous Detail
By using resin and laser, extremely thin layers (25 microns) can be created. This is not possible with other technologies. Thanks to this the detail of the resin printed parts is amazing.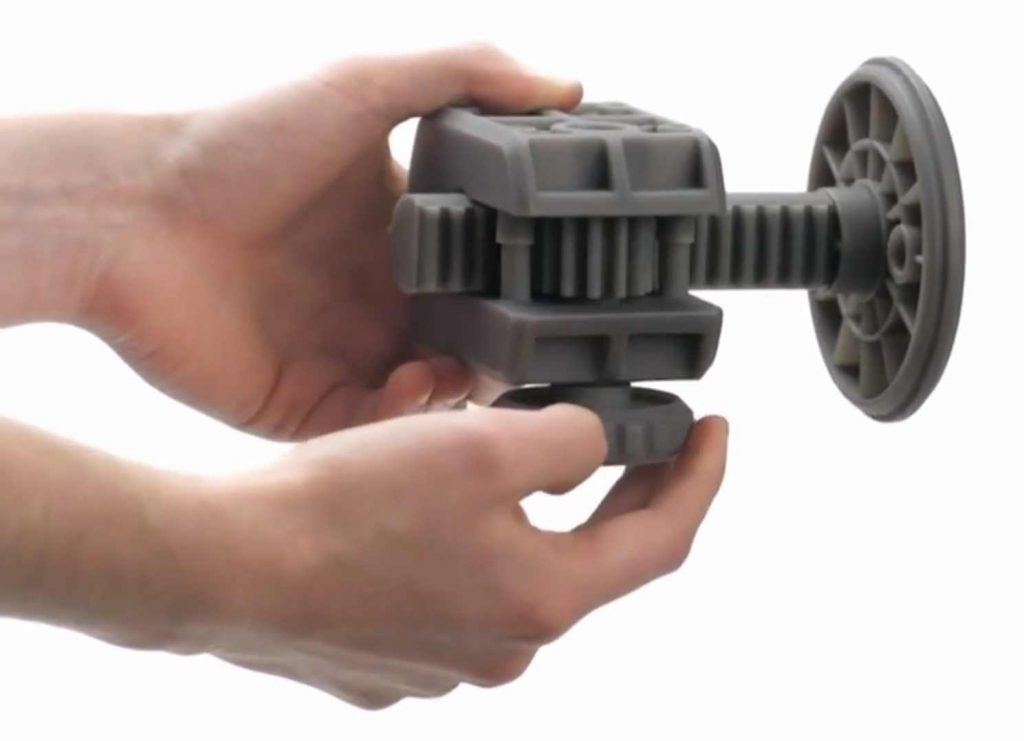 High Precision
Prototypes and tools, surgical material, jewellery… If you need a piece with millimetric precision (literally) nothing can compare to resin printed with SLA. And if it is a decorative object, it's definitely what you're looking for.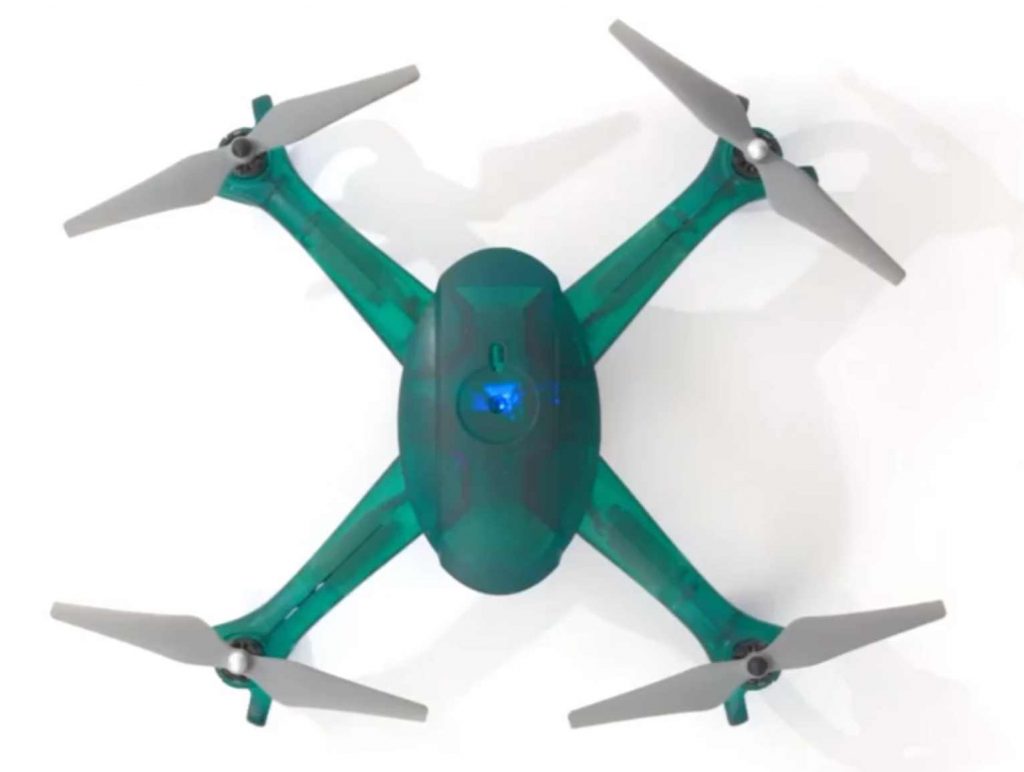 Durable and Resistant
Contrary to what it may seem, an object created in 3D with SLA is highly resistant. The photopolymer resin can withstand high temperatures and stress. That's why it is used for the creation of parts related in the health and quality of life fields.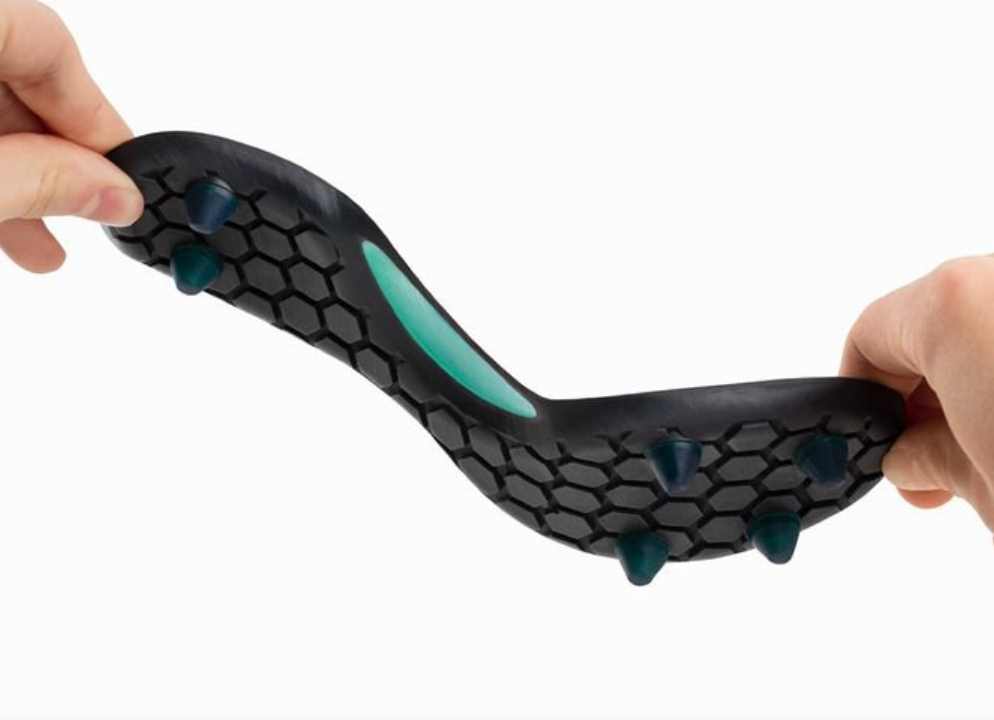 Highly Versatile
It is used in all kinds of areas: architecture, medicine, aeronautics… It is capable of generating any piece you need: moulds, tests, final product, decorative objects. Besides, the creation is fast and it is possible to materialize a design in just one day.
What printer do we use?
Our resin printer is a Form 2 from Formlabs.
Capable of printing extremely complex objects with an amazing level of detail.
It is not the fastest or most economical to service on the market but it offers great performance and ensures that customers will get the high quality prints that we aim for.
For the geekiest ones
This machine is currently sold in refurbished condition (if you are lucky to find one) and costs about 3,000 euros.
It's like a vertical PC tower, a design that seems to be back in fashion (the next generation Xbox will have a similar shape factor).
The orange transparent cover and the touch screen give it a very cool and futuristic look.
This cover also ensures that the resin is well insulated from ambient light and nothing interferes with the printing process.
However, it can be conveniently opened to access the inside of the printer. In fact, just open this cover, install the printer stand, resin reservoir, and you're ready to print.
Unlike most printers, this one prints the object from above, as opposed to the usual position
Applications and Materials
What kind of objects can you create with this printer?
If the printer can handle such delicate jobs, imagine what other ideas in your mind it will be able to realize.
Prototypes
If you need to build a prototype, just choose the most suitable type of resin and make it a reality: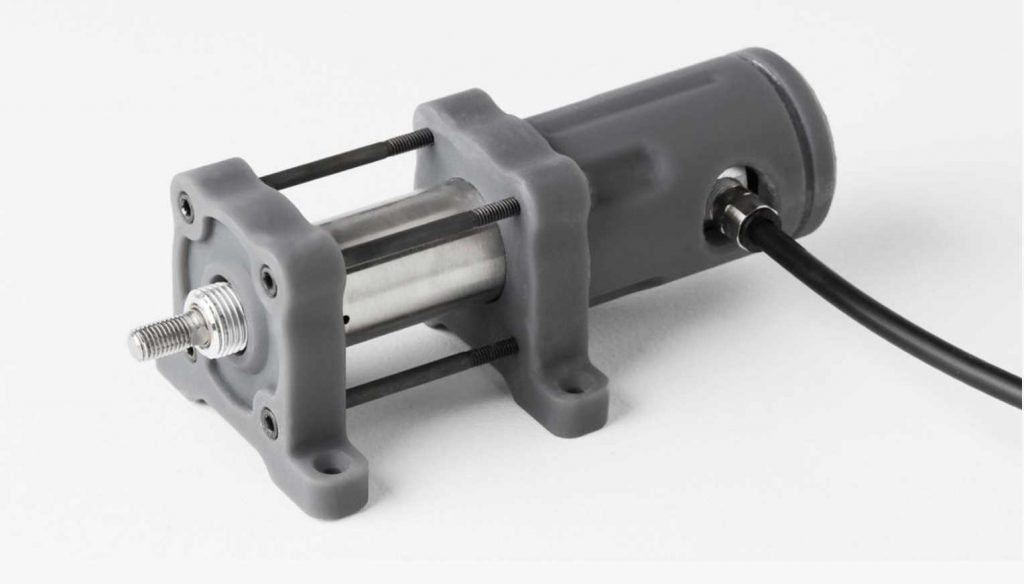 Pro Grey Resin. It offers very high precision with moderate stretch and low slip. Ideal for moulds and test parts.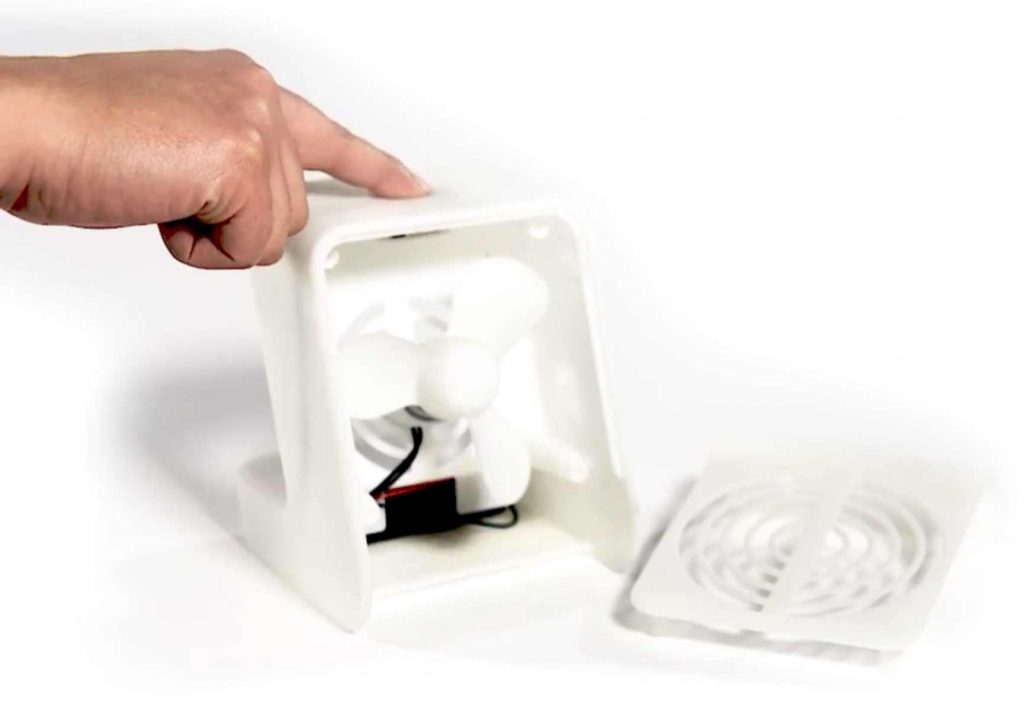 Rigid Resin. It is reinforced with glass, which gives it a highly polished finish and spectacular rigidity. Very resistant to deformation.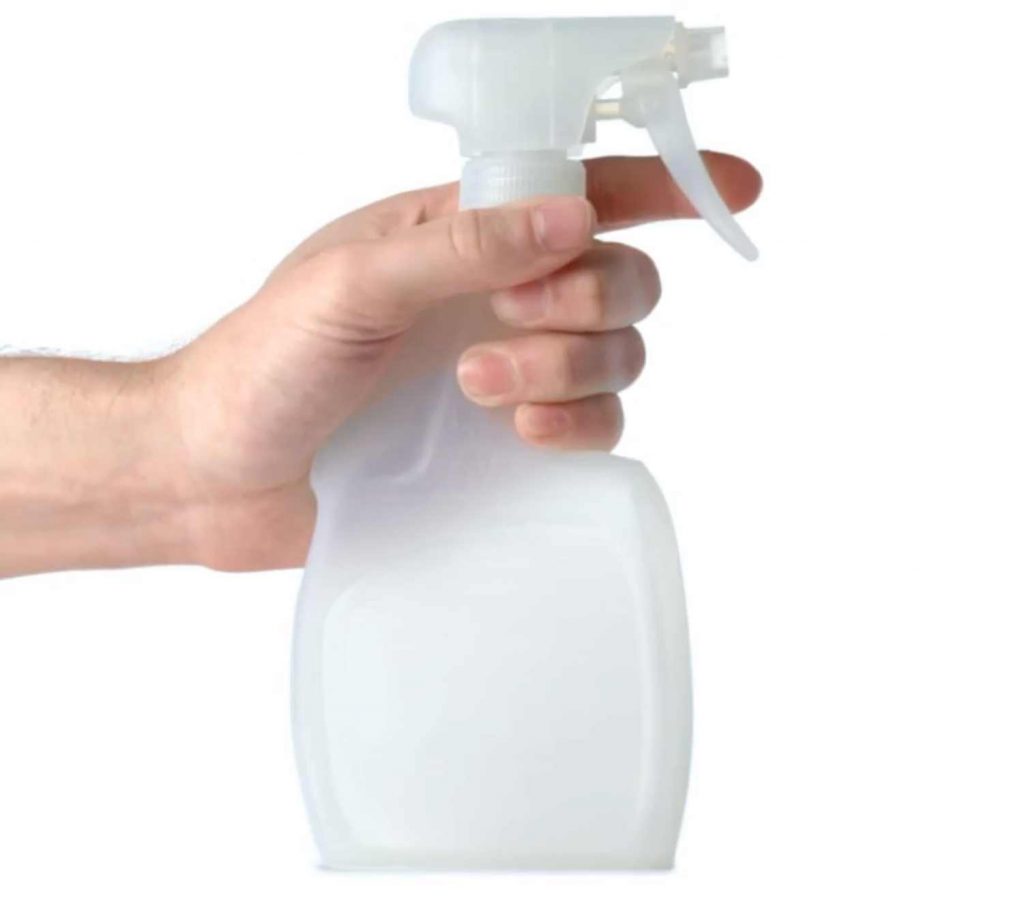 Resistant Resin. High level of stretching and resistance to shocks and deformation. With a smooth and slightly shiny finish, it is widely used for consumer packaging and dynamic parts (hinges, bushings, bearings, etc.).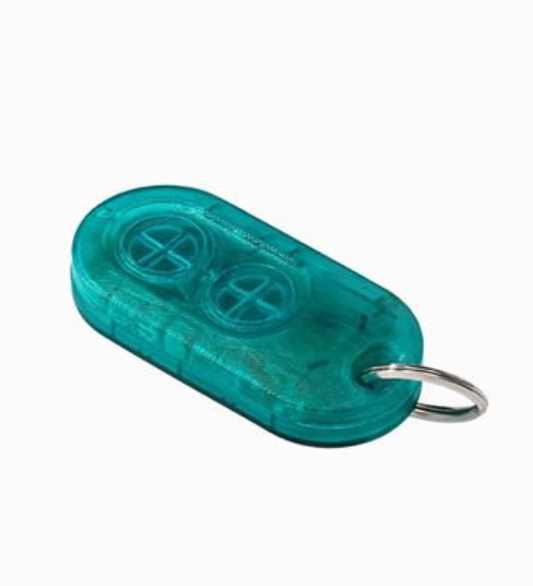 Hard Resin. Good balance between hardness and elasticity which makes it suitable for functional prototypes but which are going to be subjected to stress for short or long periods of time.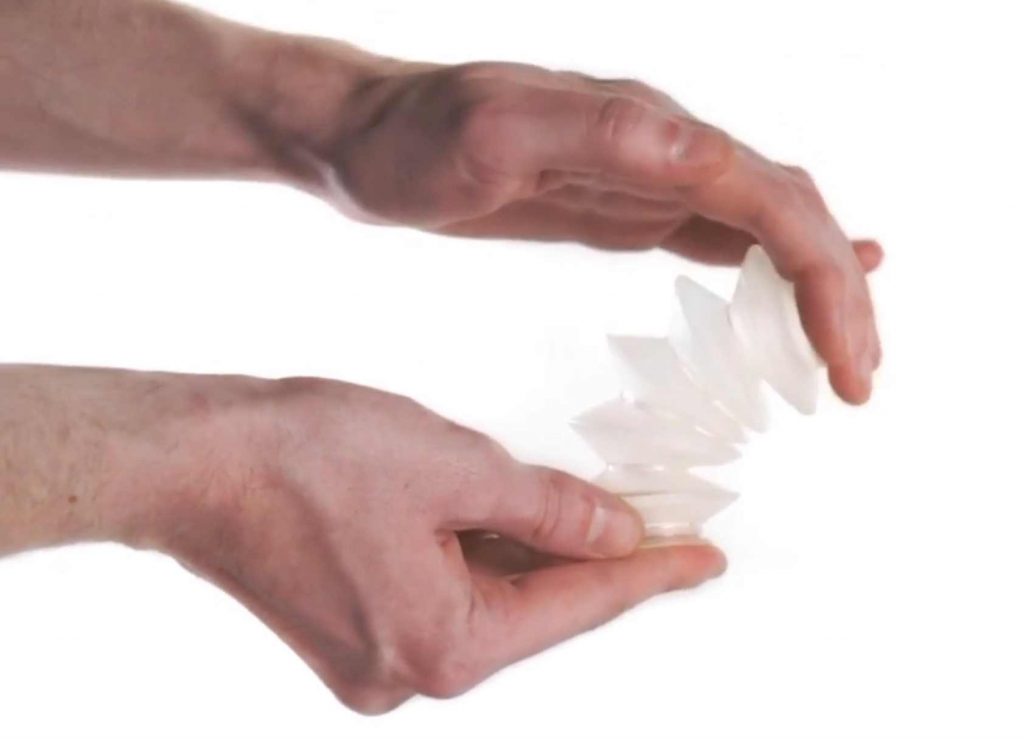 Elastic resin. The resin that offers the greatest flexibility of all. It is therefore appropriate for parts and prototypes that are normally made with silicone. Suitable if the object is to be repeatedly bent, stretched, shrunk or squeezed without breaking.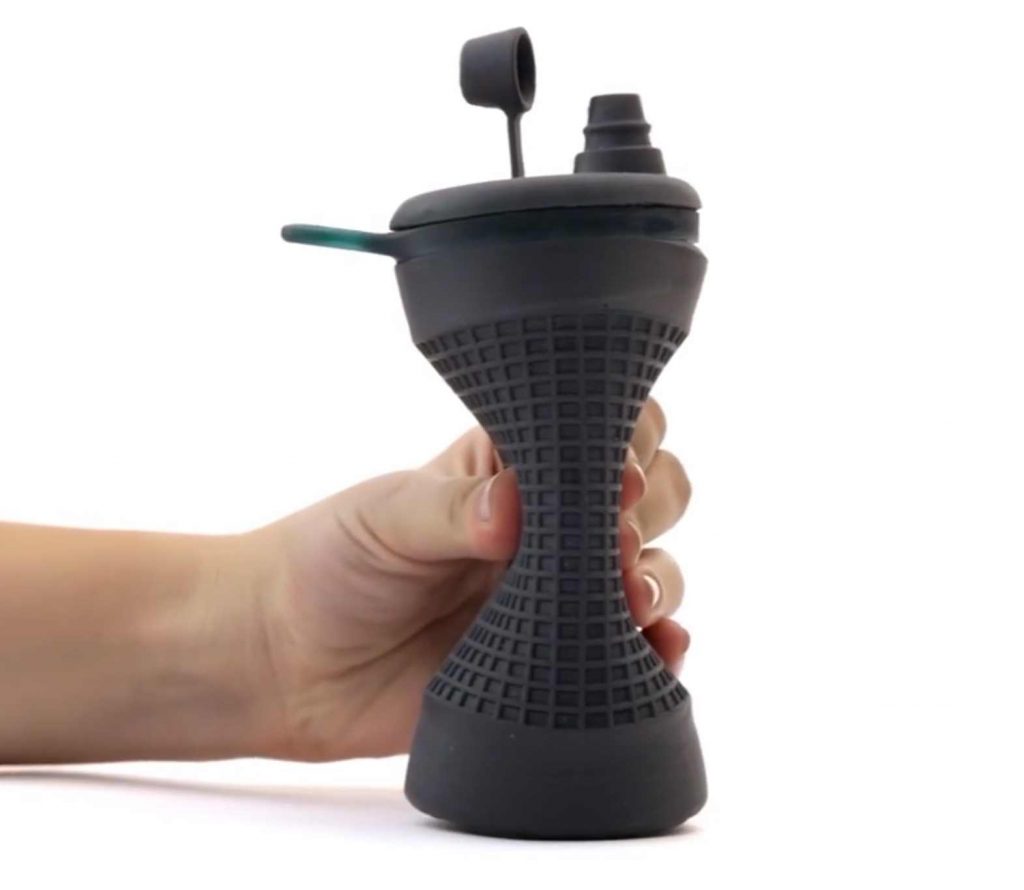 Flexible resin. Halfway between the elastic and resistant resin but providing a certain touch of hardness. Think for example of a fairly solid water bottle but you can squeeze it so that the liquid comes out in a stream.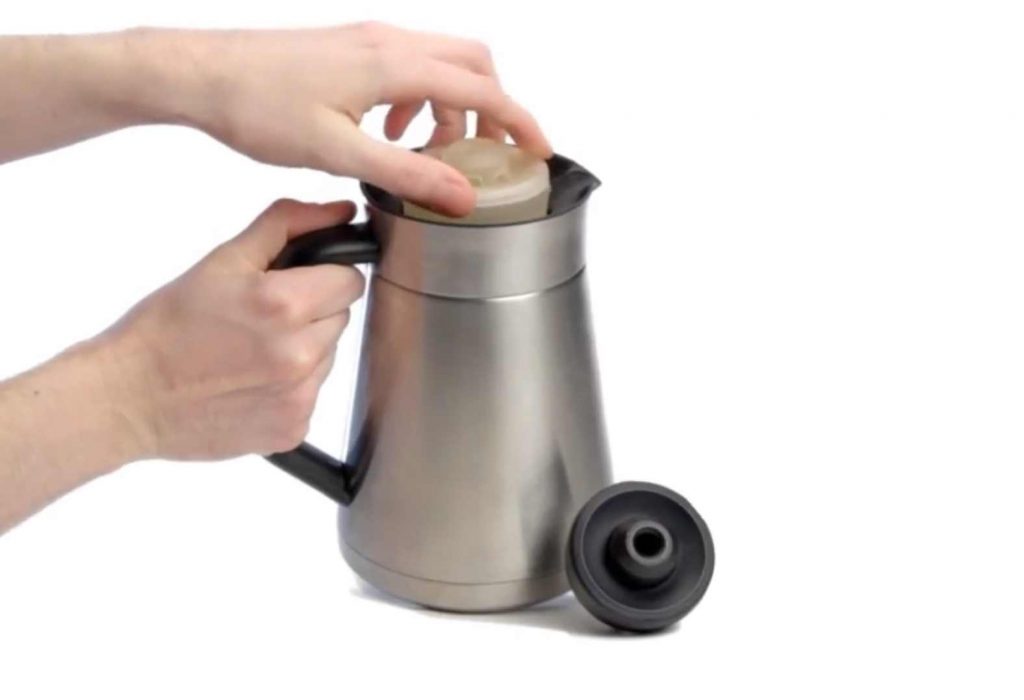 Thermal Resin. Designed specifically to withstand high temperatures (up to 238ºC) and therefore only for objects that have to deal with it. For example, moulds or containers through which hot air or liquid will flow.

In the industry it is used for plastic injection moulds for short runs.
Dental Laboratory
There are also different types of resin for specific dental moulds.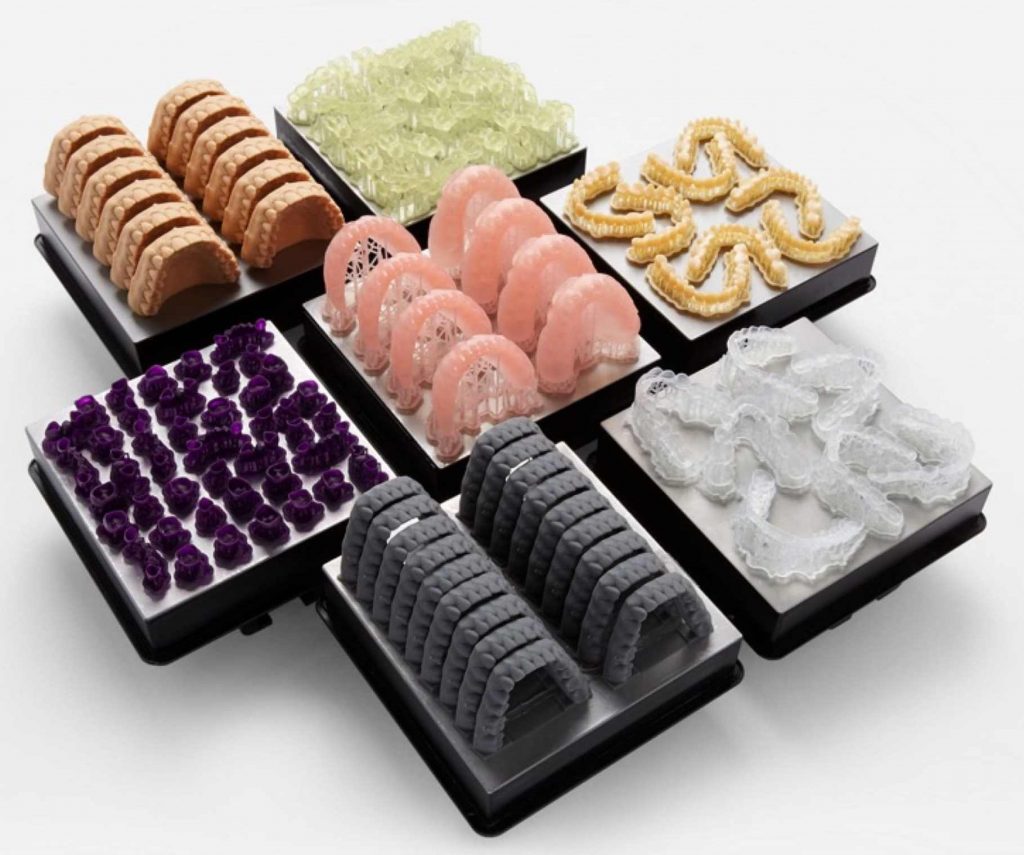 Model resin. For dental models that require accuracy and precision
Surgical Guide Resin. Biocompatible and suitable for use as a dental guide during surgical implants. Exclusive to Formlabs printers.
Long Lasting Transparent Dental Resin. The name says it all. It is also very resistant to fractures and biocompatible.
Moldable Wax Resin. Tested by dental technicians as a high-precision material for modeling crowns, bridges and partially removable structures. With 20% wax composition for fast and safe modeling without losing any strength.
Grey Resin. A general purpose resin for modeling orthodontic and other parts and prototypes.
Digital Denture Resin. Direct printing and biocompatible prosthesis. For both final and trial dentures.
Jewelry
Materials for design and production of high quality printed jewelry.
Resin Mold. The standard formula for obtaining polished molds.
Resin and Wax Mold. Mold with 20% wax filling that makes it softer, with zero residue and a special polish.
Grey Resin. The standard matt finish for precise, detailed and robust prototypes. A great balance between quality, speed and cost.
High Temperature Resin. Resin for rubber molds subjected to heat resistance treatments.

There is no perfect material or technique
But, for us, Stereolithography (SLA) comes very close and allows us to offer a quality product that can be adapted to most situations.
Whether you need a precise prototype, a mold with certain characteristics or a final product ready for sale, it is possible to print it in high quality with SLA.