Many of you ask us which is the best software to design your parts planning to print them in 3D.
In Bitfab we are experts in 3D design and modeling, so we work with a lot of different programs. With our experience we believe that Fusion 360 is the option you should choose if you want to design your pieces to print in 3D.
In this article we tell you why.
Is Fusion 360 for you?
Fusion 360 is an Autodesk program used mostly for parametric design, although it can do much more. This program is extremely powerful and will allow you to design from simple parts, such as a box for an electronic device, to complex sets of assembled parts like a full 3D printer.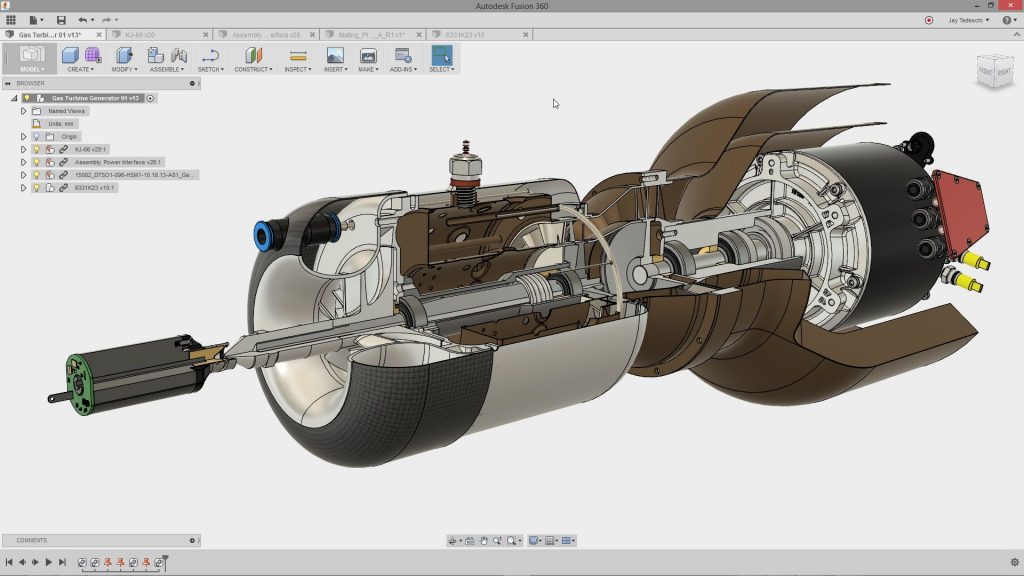 Don't be afraid of the many things that can be done using Fusion 360, as its interface is very simple and intuitive. Unlike other programs such as Blender, there is no need to memorize complex key combinations to access the most common functions, as the vast majority of features are easily accessible with a single mouse click. In addition, this interface is customizable to your liking, and you can add and remove shortcuts to the functions you use most.
Fusion 360 adapts to you no matter what type of parts you are designing, whether it is complex mechanical designs or simple parts to enhance your printer.

Is Fusion 360 free?
The short answer is probably yes. Fusion 360 is an Autodesk proprietary program, so it is not a free program. Despite this, it is free in most circumstances. If you want to use Fusion 360 for your personal projects, the program is completely free, without any restrictions. Likewise, if you want to use Fusion 360 in an academic setting, it is free for students and teachers, allowing you to bring this comprehensive program into the classroom. You can also use it for free to create content for your website, blog, or youtube channel.
If you want to use Fusion 360 commercially in your start-up business, you can sign up for their startup program. Businesses with less than 3 years, 10 employees and less than $100,000 in annual revenue will get Fusion 360 for free.

Finally, if you don't fit any of these profiles because you want to use Fusion 360 in your business but don't meet the above requirements, don't worry: it's a very cheap program. There are three types of subscriptions:
Monthly: 60$/month
Annual: 495$/year or 41,25$/month
Tri-annual: 1335$/3 years or 37$/month

How to design on Fusion 360?
Fusion 360 is a CAD or parametric design software. This means that we don't build our parts by combining other simpler (primitive) parts like in Tinkecard, nor by hand editing the mesh like in Blender. In Fusion 360 we design from blueprints, outlines or plans, usually called sketches.
Fusion 360 vs Tinkercad
Using parametric design means that, for example, if we wanted to build a part like the business card we already showed you in our Tinkercad guide, we would only have to design the sketch that will define the geometry of the part using 2D design tools available in the program. You can also import 2D designs created in SVG format into your favorite program such as inkscape or illustrator if you feel more comfortable,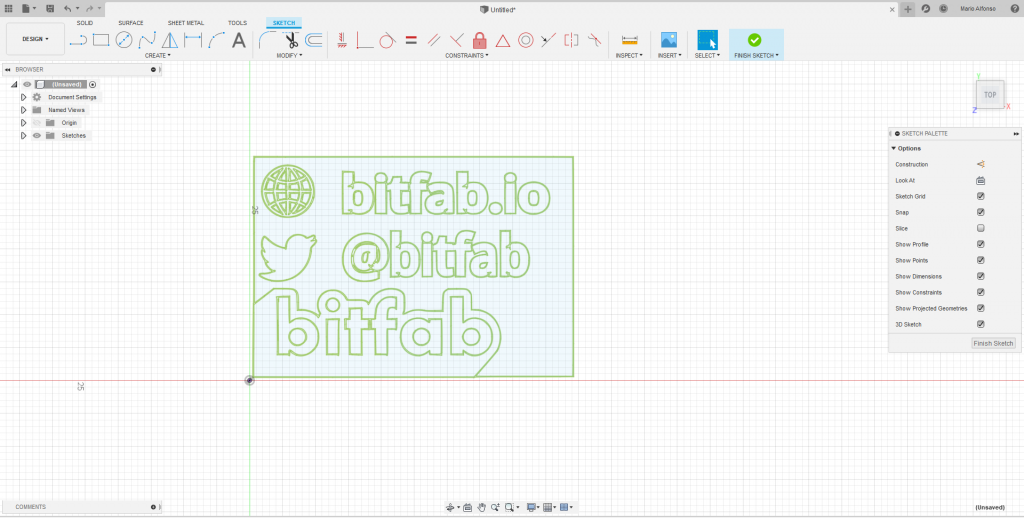 Once we have the 2D design we only have to carry out an extrusion operation to give thickness to each of the parts. If you remember all the steps that we had to follow in Tinkercad, in addition to the need to create the 3D text model using external tools, you will find that Fusion 360 allows us to do the same in a much simpler and linear way.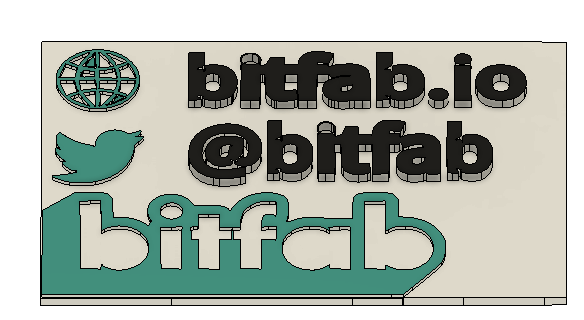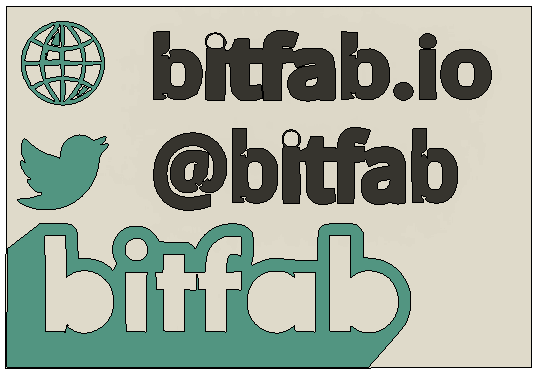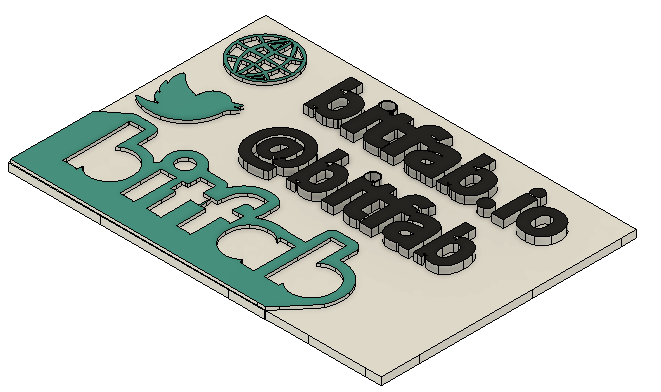 In addition to being easier to use, Fusion 360's operations are applied in an additive way, that is, one on top of the other. This means that the operations we do are non-destructive and allow us to easily edit and modify them later. In this case you can see that there are only 4 operations applied in sequence:
Creating the sketch that defines the geometry
1 mm extrusion to define the card base
1.4 mm extrusion to define the blue letters
1.8 mm extrusion to define the black letters

In this example, by simply editing the length of the extrusions of each part of the card we can create another model, with the letters engraved inside the card instead of embossed. If we wanted to do this in Tinkercad we would have to ungroup all the objects and modify all of them individually, which would be much more complicated and expensive.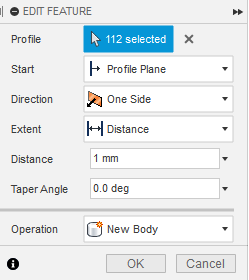 In addition to this, Fusion 360 allows us to make designs that would be impossible to do in Tinkercad, such as revolution pieces that we can create by defining a sketch with the profile of our part and using the revolution tool.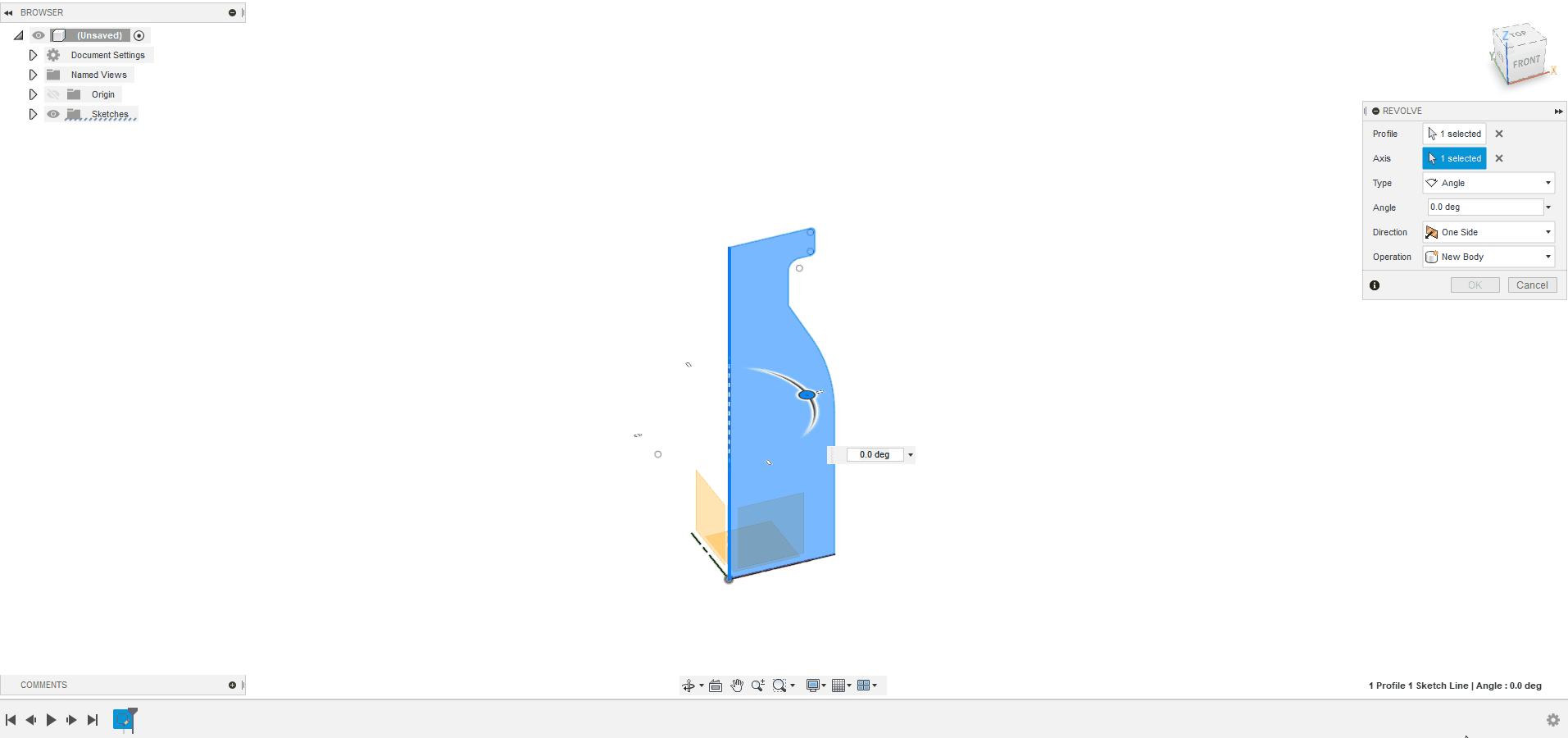 Since it's such a complex program, it would be impossible for us to tell you everything you can do with Fusion 360, but we'll give you a few more examples so you can understand the scale of this software and the possibilities it gives you compared to simpler ones like Tinkercad:
Creating screw threads with standard metrics
Create castings
Sweep a profile along a user-defined curve
Project a profile on a figure
What else can you do with Fusion 360?
In addition to designing the piece itself, with Fusion 360 you can do a lot more using its modules, including:
Rendering: You can give your parts the specific look of a particular material available in their library, position the lights wherever you want and finally take virtual "pictures" of how the model would look once manufactured with the appropriate materials.
Simulation: If you are worried about the resistance that a certain part will have, you can use its FEA module to know, for example, if a certain part, once manufactured in a specific material, will bend when a specific force is applied.
CAM Manufacturing: If you have a milling machine, CNC or laser cutter you can use Fusion 360 to manufacture the parts you have designed using the CAM or computer aided manufacturing module.
Technical drawings: With the drawing module you can easily make dimensional drawings of the pieces you have designed. This is especially useful if you want to have a piece manufactured for you.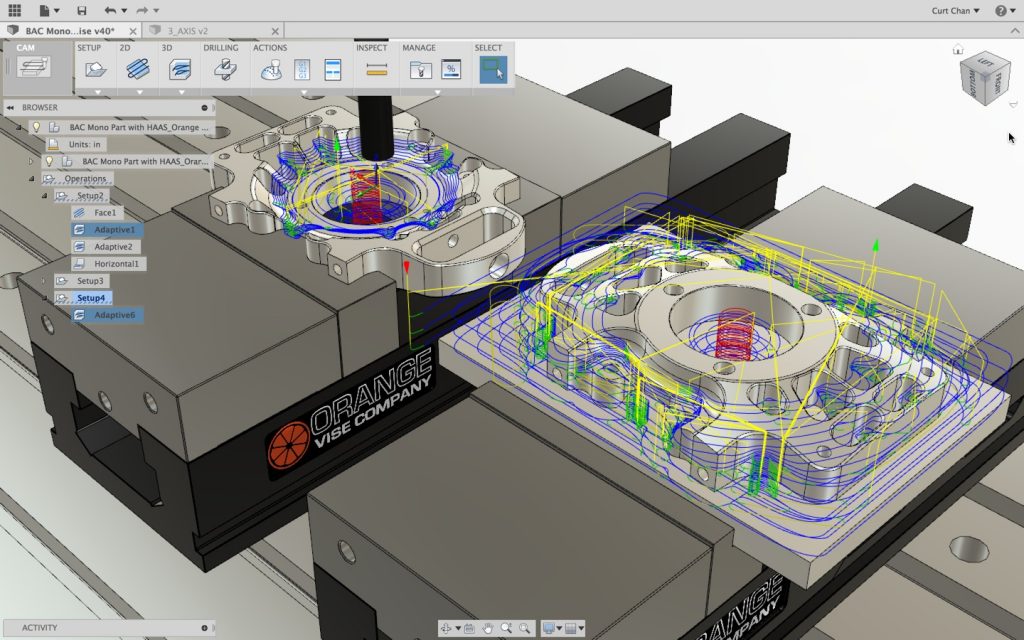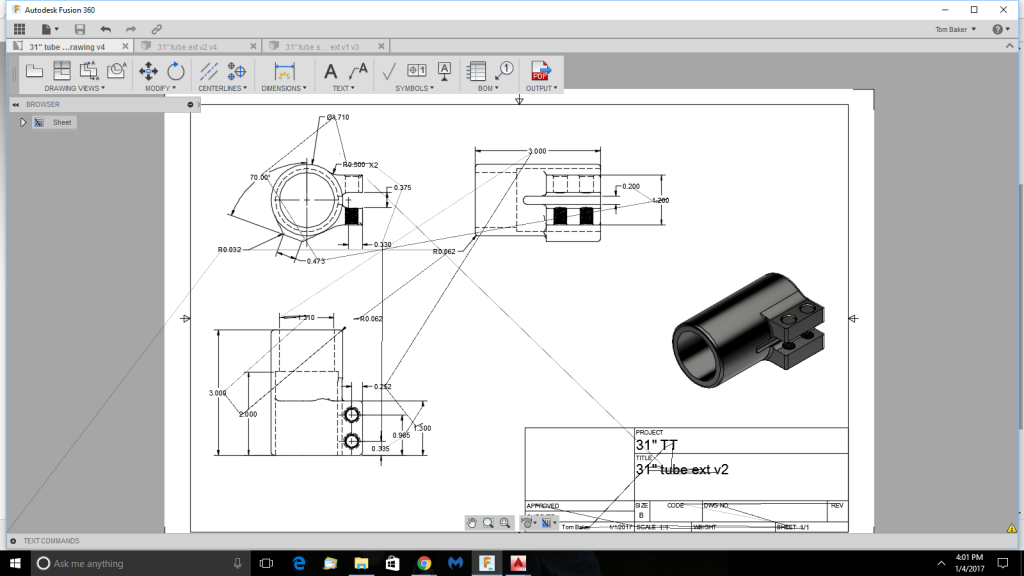 Tips for Designing for 3D Printing
In Bitfab we are always looking for ways to increase your knowledge and give you the tools you need to carry out your projects. If you want to start in the world of parametric 3D design for 3D printing we have made an ebook thinking about you. You can download it by searching in google "ebook design for 3D printing" and it contains a lot of knowledge, very condensed, and we think it's quite good quality. Some tips that we can quickly offer you are the following:
Leave a separation of at least 0.5mm between parts to avoid sticking when printing
Use the Fusion 360 rendering tool together with the ability to export gcodes as 3D files that some slicers such as PrusaSlicer have to generate photorealistic images of how your models will look in print. This is a pretty powerful tip, so leave us a comment if you want us to make an article explaining how you can do it.
Try using the built-in slicer in Fusion 360; you'll be impressed.