💸 How is the price of a laser-cut part calculated?
Today Bitfab is going to break down all the factors that influence the price of a part so that you know exactly how your laser cutting orders are quoted. Keep reading to find out!
⚡️ Do you want your laser cutting quote straight away? You can immediately request a price for your parts and we will get back to you within 24 hours:
Determining Factors Affecting Laser Cutting Price
The cost of a laser-cut part is determined by three main factors (although more can be considered):
The amount of labor involved (unloading and technical verification of parts and their feasibility)
By the time it takes to cut the parts in the machine.
The amount of risk involved in cutting a part (cutting several medium sized parts is less risky than cutting a single large part that will take several hours to cut).
Cost per minute/hour of laser cutting
The main cost of laser cutting is based on the time it takes to cut the parts, and this depends primarily on the engraving area, type of cutting material and thickness of the material. This is why there is a charge per minute of machine usage when cutting.
This is due to the fact that what the costs the most regarding the machine is the personnel who attend the machine, amortization and electricity. The longer the machine is running, the more expensive the cut is on our part, the manufacturer.
Some services prefer to charge a price per centimeter of cut rather than per minute of use; it's another way available to reflect the work of the laser in the price of the part.
Cost of Laser Engraving
Next, we have rasterizing and vector engraving, which is to superficially cut a piece of material without going through it.
In laser engraving there are two modes of engraving, and each has different costs for the different amount of time it takes to be done in the laser cutting machine:
Line engraving: This is the simplest type of engraving, where the cutter engraves a continuous line that we specify in a vector file, which is the outline of the shapes that we request. It is the cheaper option because it takes much less time to make only lines than to engrave complete surfaces. It is the type of engraving that is done with vector images (SVG, DXF, AI…).
Surface engraving: In this mode of engraving the laser "burns" a complete surface of the part, so you have to make many runs to engrave the image. All these runs greatly increase the engraving time and is therefore the most expensive option for laser marking. You can also control the power or speed of the laser to engrave different color scales and give a "black and white" image finish (rasterized). This type of engraving can be done from vector images, but it is the only option we have if you send us a bitmap image (PNG, JPEG…).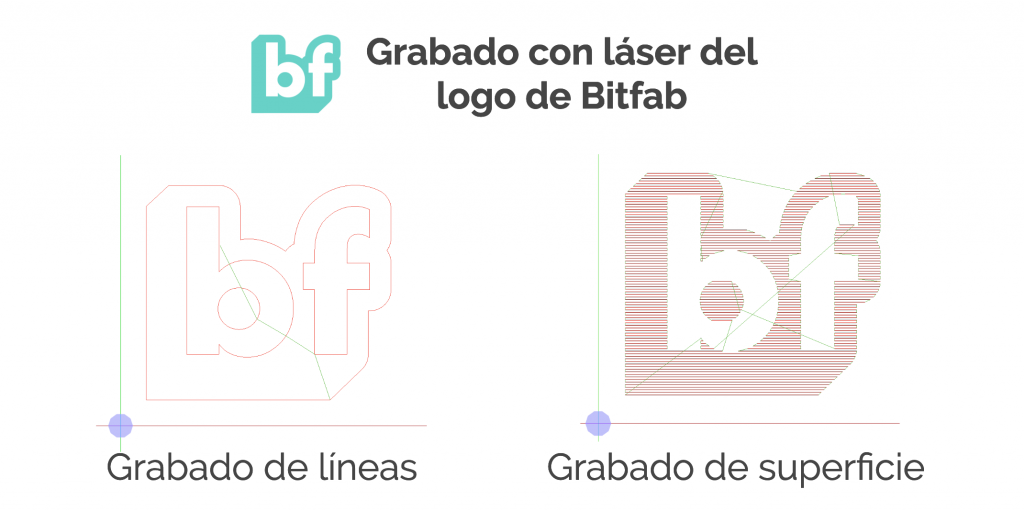 This service also depends on the hardness of the material and the complexity of the engraving. It is not the same to engrave on wood as on stone (the machine time for each line is much longer).
Then the type of project would be taken into account, since, for example, a rasterized in larger or more complex areas would increase the cost, unlike designs with long and straight lines.
Cost of Laser Cutting Materials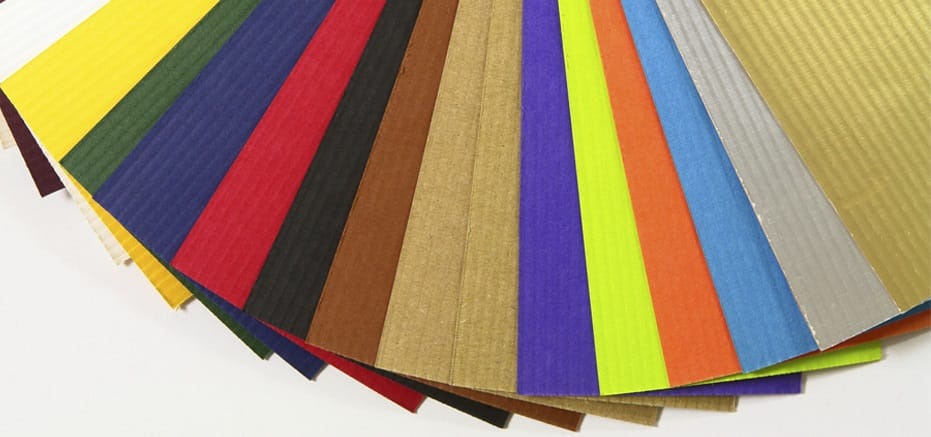 This specific point is among those that most affect the final price of the product, as we have already mentioned, due to the hardness of the material and its 'melting' point to be able to engrave it.
Order volume
The workshop always has fixed personnel costs for each order, whatever it is. Therefore there will always be a minimum cost per order.
On the contrary, if the orders are big, we can apply discounts depending on the volume, type of drawing and material used.
Shipping and distribution
Standard turnaround time for most parts is 3-5 business days after order confirmation, assuming the order is not hundreds or thousands of parts. If the order is for metal laser cutting or sheet metal folding the time is extended.
If you need an urgent shipment (preferential), we usually charge an extra for doing it in less time, all depending on how long it takes to add it to the management system in a normal way.
Additional charges (optional)
Extra-fast Order: As we mentioned, if the order is very urgent and it is possible to expedite it, you can charge an extra fee.
File Design: Charge per hour of design.
Exceptions to specific orders
From Bitfab we usually make exceptions to our minimums and prices depending on the project. For example, if the project is easy to manufacture (both the handling and the cutting of the pieces), we can make a more competitive price (we will value this).
On the other hand, if your pieces are more delicate or difficult to cut, this may increase the cost of the order. The latter would apply to:
Large and complex individual parts with a long cutting time.
Parts that require delicate handling such as very fragile parts (e.g. glass).
Pieces that have many small, sharp edges, and with many details (such as ruffles in a dress pattern), tend to melt back onto the scrap plastic and are difficult to extract.
Pieces that have many unconnected cuts (such as a lace pattern), which take longer to cut. This is because the laser cutting head has to stop and move from cut to cut more often than when it cuts along a continuous path.
How much does a custom laser cutting design cost?
Our Bitfab advice service is completely free of charge when requesting a quote. However, if you want us to support you in the design and creation of the digital file you want to cut (DXF, DWG, CDR, AI, SVG or PDF), this service by our technicians has a cost per hour and a minimum of hours per project.
To request a quote for file creation (and subsequent cutting), send us a standard reading document so that we know exactly what you need, specifying each of the development parts of your project.
The file can be any type of readable file, such as a text file, a scan of a handmade document (JPG, GIF, BMP, PDF) or a layout in Word, Paint or Excel.
You already know how we make your laser cutting quote
This is the step by step, from the moment your file (whether made by us or yours) enters our management chain until you have it in your hands.
If you have any doubt, write us an email or contact our technical support and we will help you with any doubt you may have.
We hope that you have many successful projects and that we are there to see it.
A big hug from Bitfab. See you around! 🙂