Lately we have introduced you to many different programs for 3D design. Which one you choose will depend largely on what you want to design, for what purpose and what level you have in 3D design.
Recently we discovered a program that aims to bring 3D modeling to all audiences. It's a bit like Tinkercad, but with a very particular philosophy: to bring 3D design closer to the little ones and to all those without experience in 3D modeling through a program that, in their own words "is as fun as a construction game".
What is 3D Slash?
3D Slash is a program that aims to make 3D design as intuitive as other tasks that we do every day on our computer such as writing a document or editing a spreadsheet. For this, they propose a very simple and intuitive 3D design system, based on a series of tools that allow us, literally, to carve the figure we want.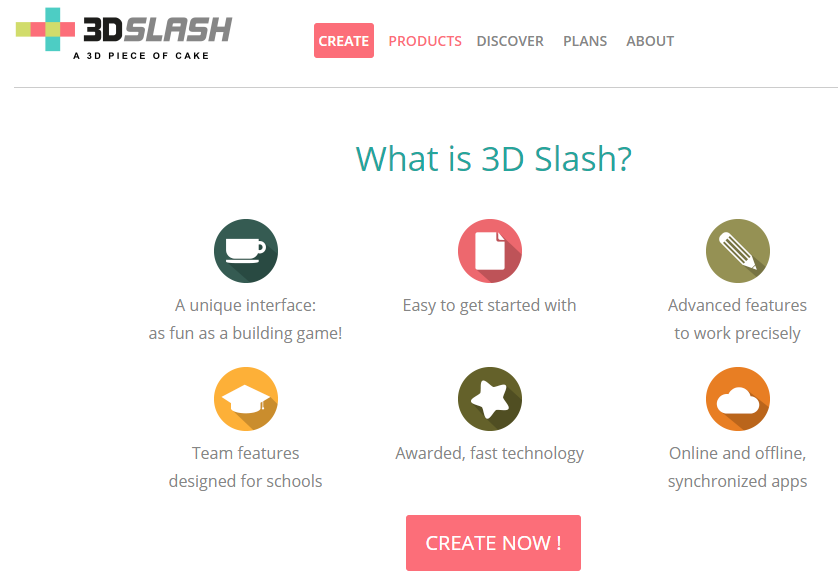 But the best way to describe something is by looking at its insides: How does 3D Slash work? How much does it cost? Who could be interested?
How does 3D Slash work?
3D Slash has two modes: a web application and an installable program. The web version has the full set of features, besides allowing us to save our models in the cloud, so it's great for those who don't have a modern computer capable of running other similar modeling software such as Meshmixer. With 3D Slash you can design from anywhere, even from a phone or tablet.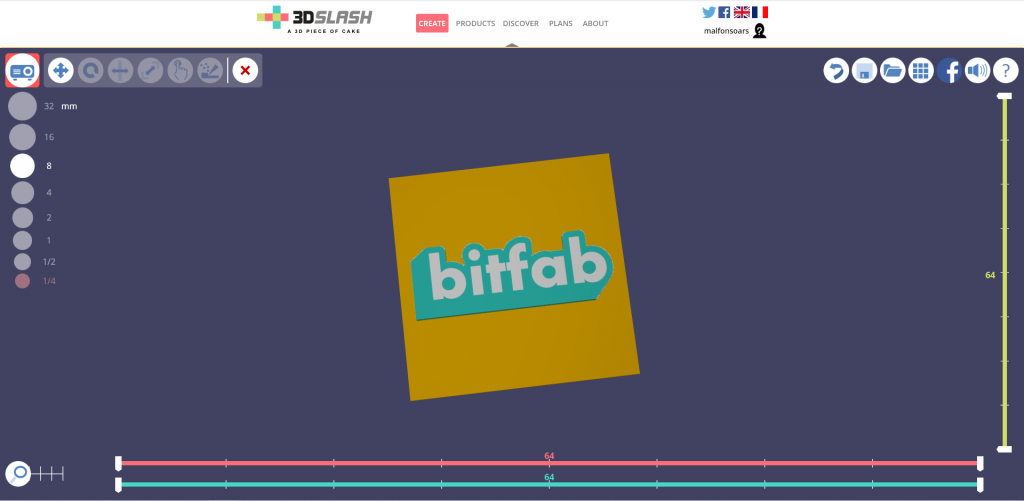 These modeling tools are clearly inspired by traditional modeling or sculpture, since we start with a block and use the tools to "chisel" small voxels or cubic blocks from our piece, as if it were a sculpture. Similarly we can use the "brickwork" tool that will allow us to add more of these voxels to create the figure we want.
Another very interesting feature is that it has an API that allows you to insert 3D Slash functionalities in your website (or in ours in this case).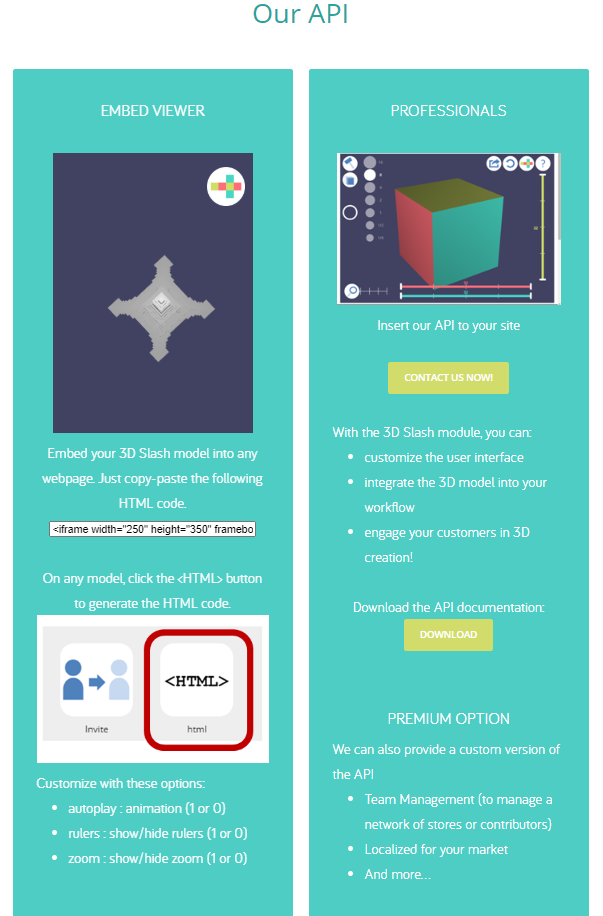 As you can see this API allows both to visualize 3D models through its visualization engine and to incorporate more advanced functions.
How much does 3D Slash cost?
3D Slash is a Freemium service. This means that many of its features are perfectly usable in its free version once we register. If, on the contrary, we want to make use of all its functionalities, then we will have available several subscription options as it is usual in these programs.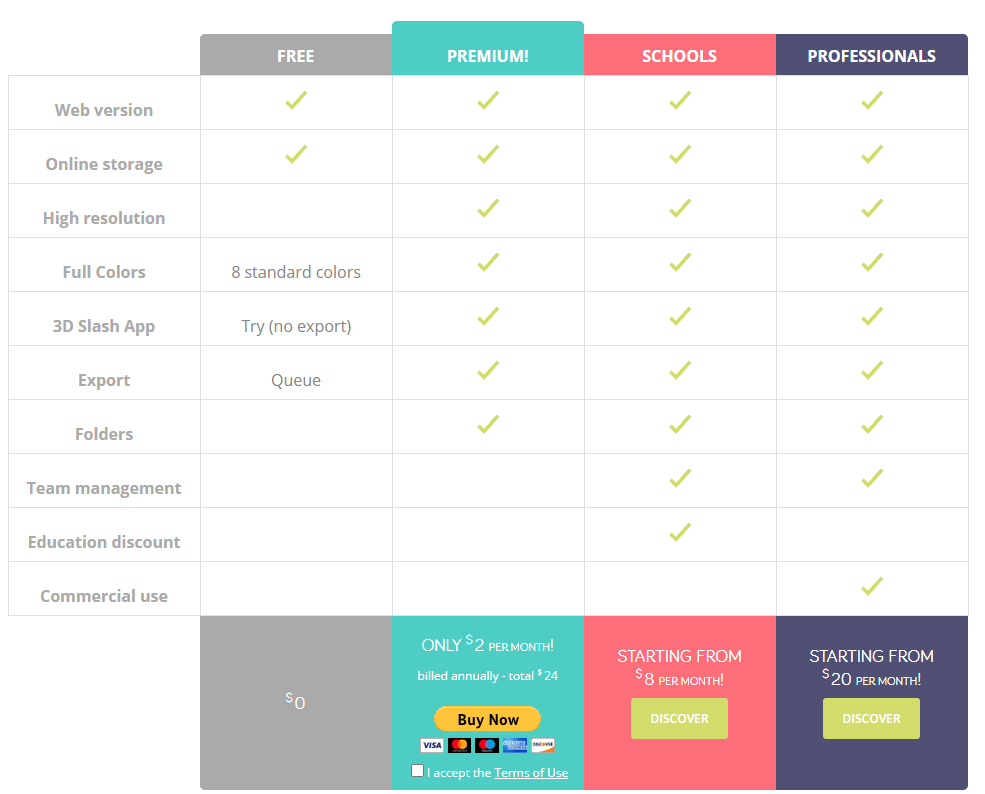 As you can see, the free version has almost all the features you'll want to use, the only limitations being:
You won't be able to export models from the installable application, which isn't a drama either because the web application is very complete and we don't miss anything.
The amount of colors in our designs is limited to 8, which is more than enough for the designs we are interested in where colors are not really important.
There is a waiting time when you want to export the files.
Cannot be used for commercial purposes
Does not allow collaboration between multiple users or handling of collaboratively created designs
This means that the free version will work for many of you, but we'll see this below.
Who might be interested?
3D Slash is clearly focused on two types of users:
Children and young people or people with no previous experience of any kind in 3D design. This category can also include schools that want to introduce 3D design or printing into their curriculum. For almost all of these people the free version will be more than enough. If you are an educator you can get the education pack for a reduced price which allows you to manage teams for your students.
Professionals who want to incorporate the 3D Slash solution into their website, either to show 3D designs in a much more dynamic way or to allow users to design their own 3D models quickly. This last example would allow you to easily create a 3D printing business on demand from custom files created by the users themselves on your website, as is the case with T-shirt customization sites. In this case, you would be interested in getting the commercial version.
These two types of users will surely be 3D Slash' target audience, but there may be a third profile in which you fit:
Pro Maker: You are a pro maker and have experience in additive manufacturing. You probably have experience in other 3D design programs, but you value some of the tools provided by this program such as the ability to incorporate a 3D design viewer to your personal web or blog or how easy it is to design certain very specific parts (we will give you some examples later)
What can you do with 3D Slash?
Well, 3D Slash is a 3D modeling software that, as far as it goes, can do almost anything. However, it is especially useful when we want to build models with little detail or few polygons.
We are going to give you two examples of things that are quite simple but that you can do in a couple of minutes using 3D Slash from its own website. We are not going to go into detail on how it would be done, as that is enough to write another article. Leave us a comment if you are interested in knowing more about how to use 3D Slash.
Business card
Whenever we introduce a program we show you how it can be used to make a business card, and 3D Slash was going to be no exception.
In this case, given the nature of the program, we have recreated our card in a "pixelated" and irregular version to give it a more casual tone.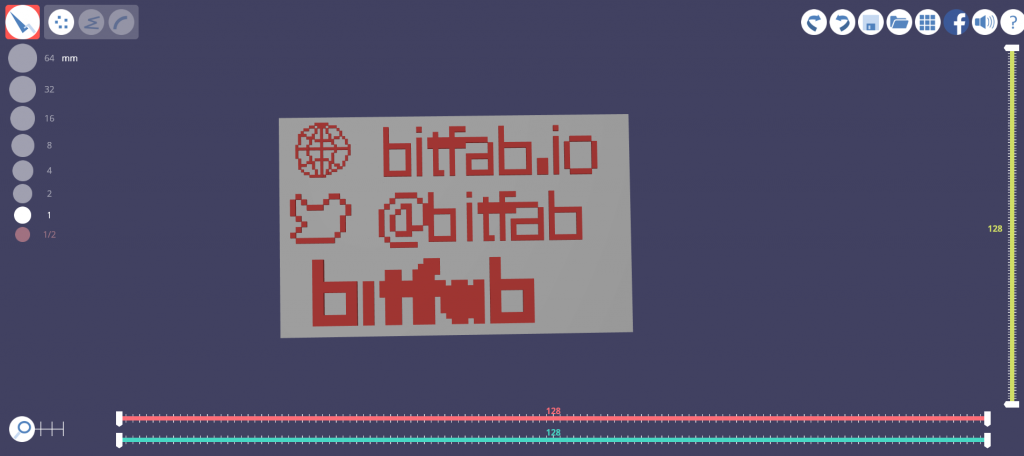 Taking advantage of its API we also leave you a 3D visualization.
Mobile phone case
In this case, taken directly from the 3D Slash gallery, we bring you a custom mobile phone case with a logo. It's very easy to import 3D models and sculpt over them.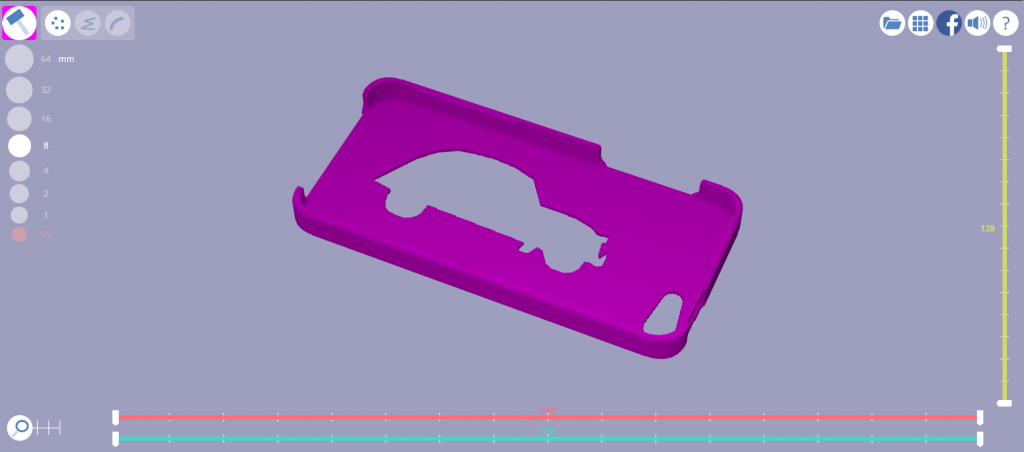 Anyway, we leave you the 3D model so you can see it in all its splendor.
Do you want to print your 3D Slash designs?
You know you can always count on us to print any design you make. Send us a message and we will see how we can help you: