3D printing has revolutionized a lot of industries, including the fashion world. 3D printed shoes are now a reality that is becoming more and more present in the footwear market.
Customized sneakers, footwear personalized to your taste or even modular shoes. We are going to tell you all about it today, in Bitfab.
Why should you be interested in 3D printed shoes?
The fashion industry is increasingly moving towards customization and personalization. It"s no longer a surprise to see T-shirts with custom slogans, sweatshirts with pictures of our loved ones, or even sneakers that follow the aesthetics of our football club.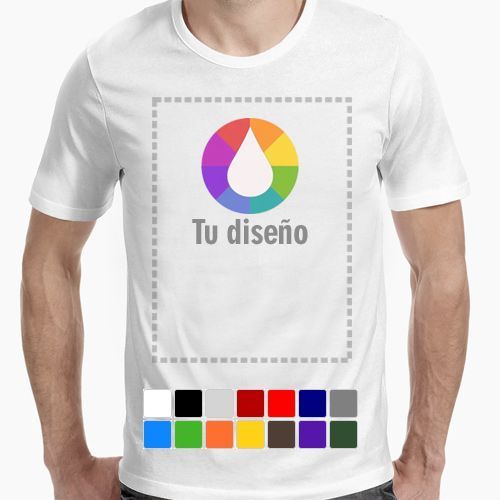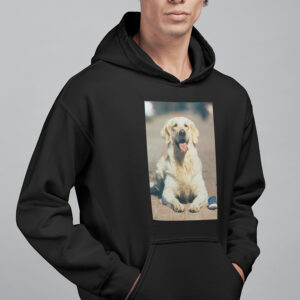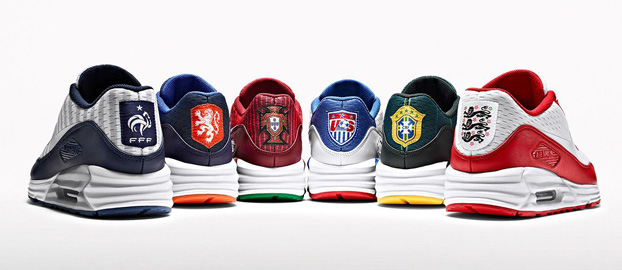 In this effort to customize our clothing to make it unique, many brands and companies have decided to explore additive manufacturing as a tool to make products completely custom and on demand, meeting the requirements of the customer to the millimeter. In particular, the world of 3D printed footwear has boomed since the first models appeared a few years ago.
As we have told you on many occasions, 3D printing is the perfect tool for creating highly personalized products, especially when we want to make each product we manufacture totally unique. There are several reasons why printing shoes in 3D is a great idea.
Ergonomics
3D printing and, in general, digital manufacturing, allow for the design and manufacture of highly customized products in almost every aspect. On the other hand, it is well known that shoes are probably the part of our clothing to which we must pay the most attention in order to ensure our comfort and avoid injuries.
Due to the anatomy of our feet, we each have a way of walking, a way of supporting the heel, the toes, etc. This is why many people use orthotics adapted to their needs to minimize the risk of injury and ensure comfort while walking. This is a simple way to adapt a conventional shoe to fit our feet, but what if we could design a whole shoe to fit our feet?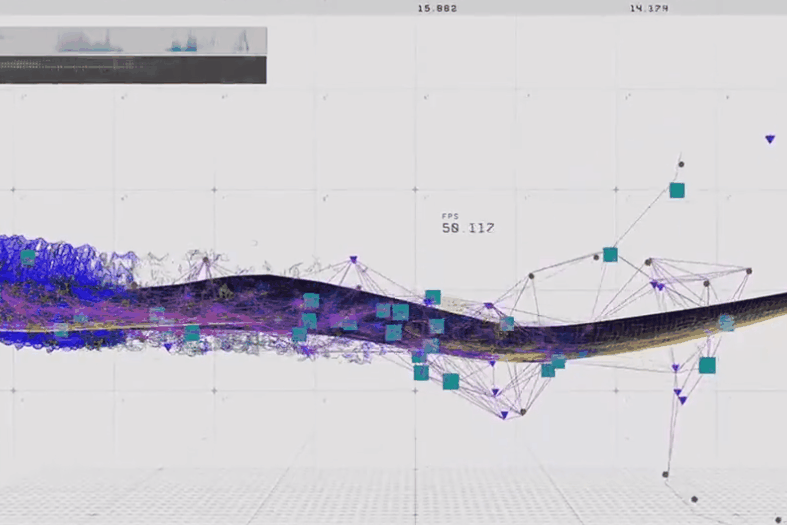 Some brands like Adidas have already started to manufacture their shoes using 3D printing to fit the biometrics of the wearer; you can check it out here.
If you want to get into this world yourself, you should know that there are some initiatives such as gyrobot so you can make your own orthopedic insoles with the help of 3D printing.

Aesthetics
We've talked about how 3D printing can invisibly improve how shoes fit our feet; but what about the outside?
The shoe industry is one of the sectors where there is the greatest diversity of styles: sports shoes, sneakers, boots, high heels, sandals… Only among sneakers there are dozens, if not hundreds, of aesthetic aspects, each one trying to attract a specific audience.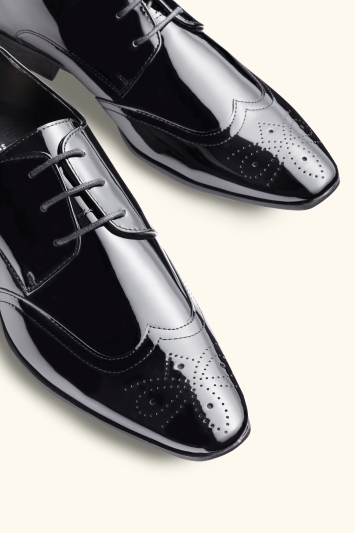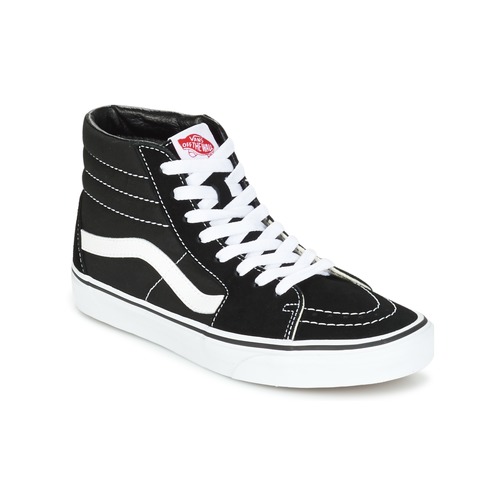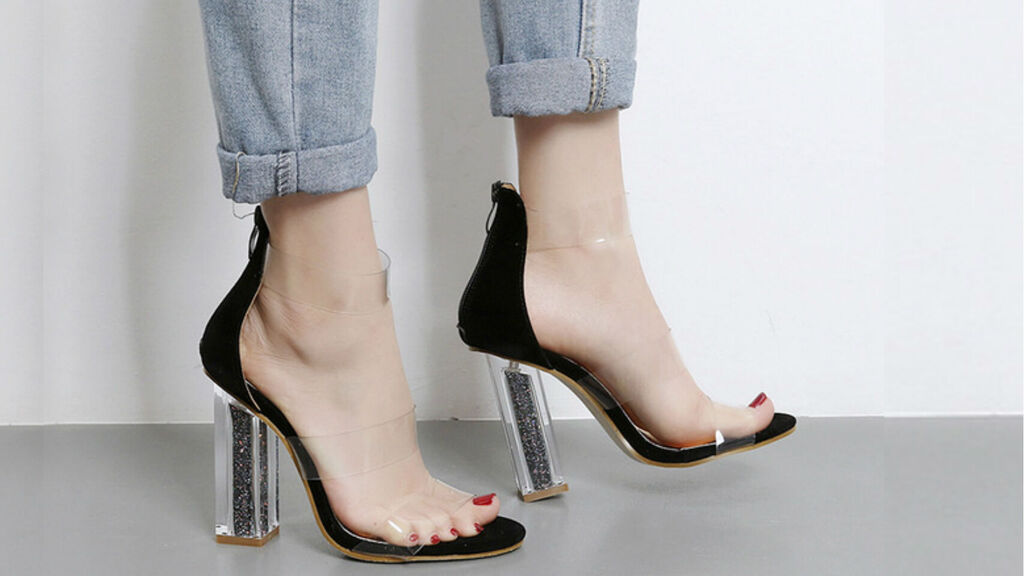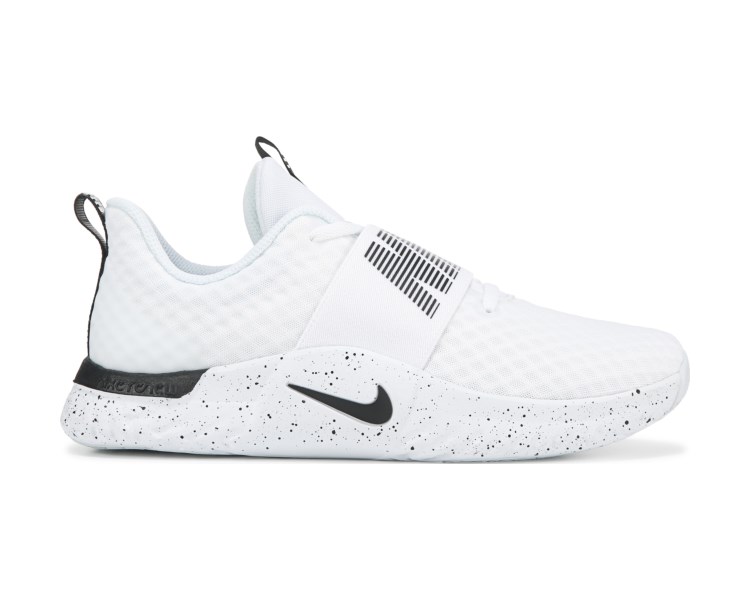 This is where 3D printing can be very useful to us. As we mentioned in some of our previous articles, 3D printing allows us to manufacture parts with very complex geometries, so it is possible to make shoes with shapes that would be really difficult to produce with more traditional manufacturing techniques. In addition, being able to prototype quickly makes it possible to test in an iterative way with a low cost. Next we are going to show you some examples.
Walking on artwork: Cristina Franceschini
Cristina Franceschini is a 3D designer known for her footwear designs. This designer, also a fashion expert, has created some of the most sought-after items in the world of luxury footwear. You can check out her shapeways profile here, where you can see some of her designs on sale so you can wear them yourself.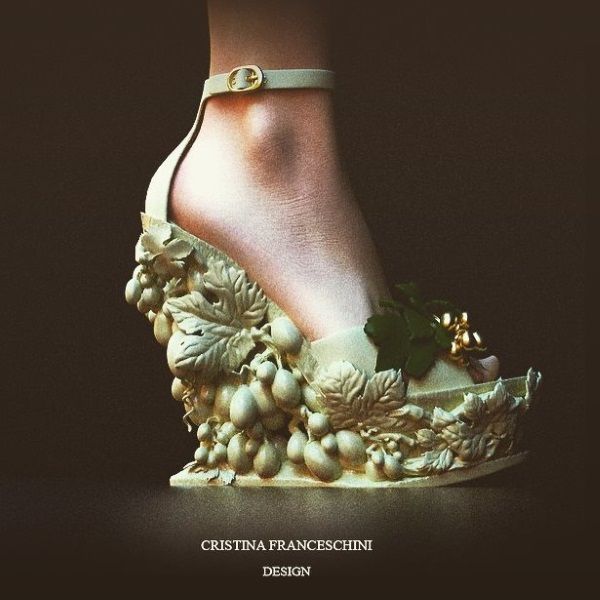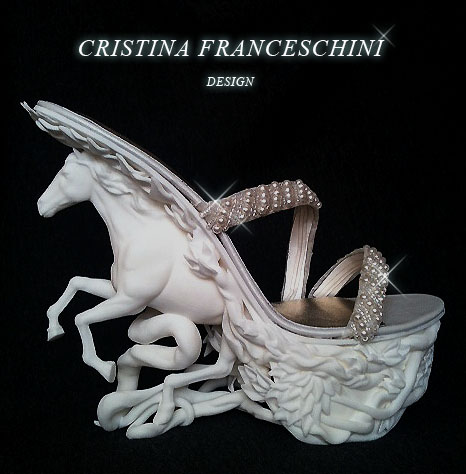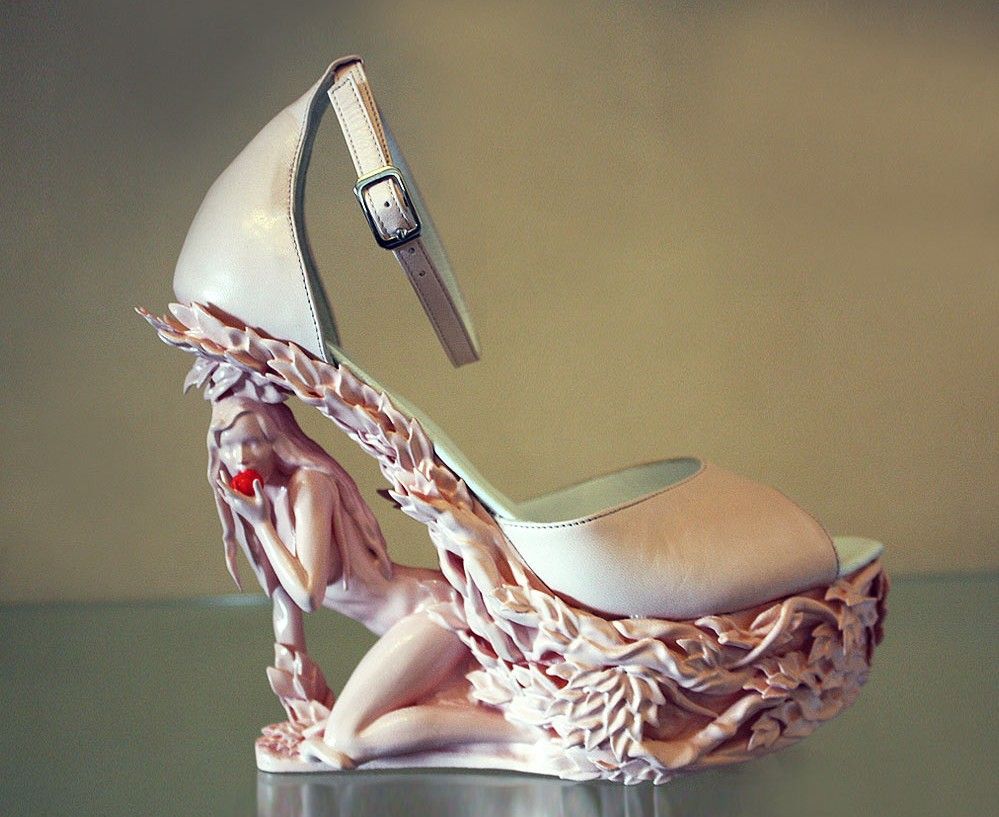 3D printing and craftsmanship: Gaint Goldstein
Gaint Goldstein is an Israeli fashion designer whose designs, which combine 3D FDM printing with craftsmanship, revolutionized the Internet. This young woman designs shoes that, in combination with her craftsmanship, are incredible and sophisticated.
If you like 3D printing, don't miss her website, as she has some models that are particularly interesting even from a technical point of view, as they optimize the geometry to reduce the material used while maintaining an incredibly attractive aesthetic. This designer is especially attractive to us since, unlike the previous case, she does not try to hide the fact that her pieces are printed in 3D, and she looks for an aesthetic that reinforces the appeal that we find in well-melted layers. You can't miss a look at some of these close-ups. They make our mouths water!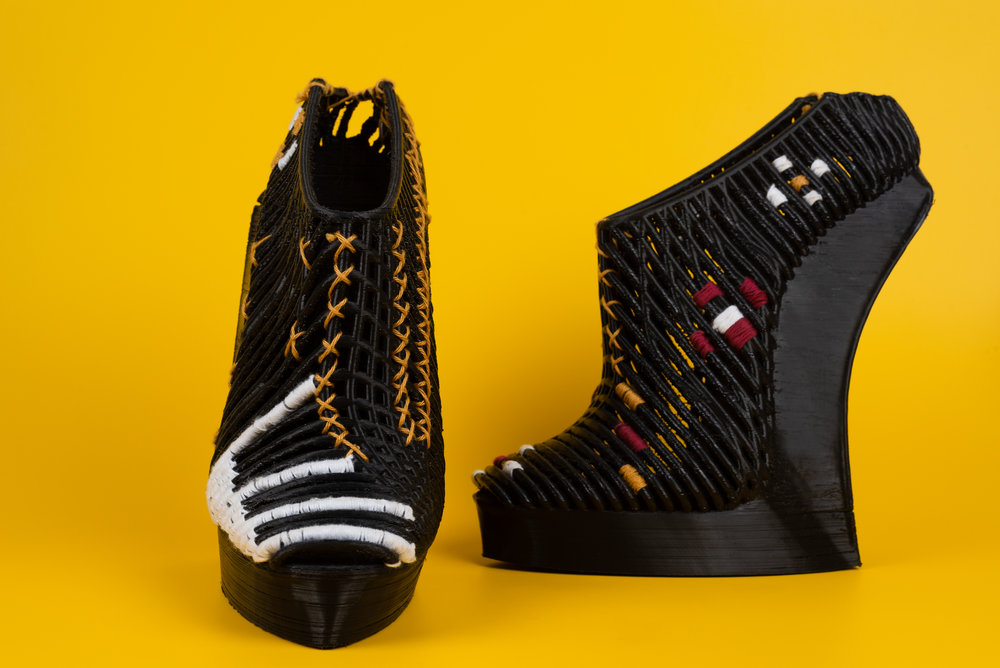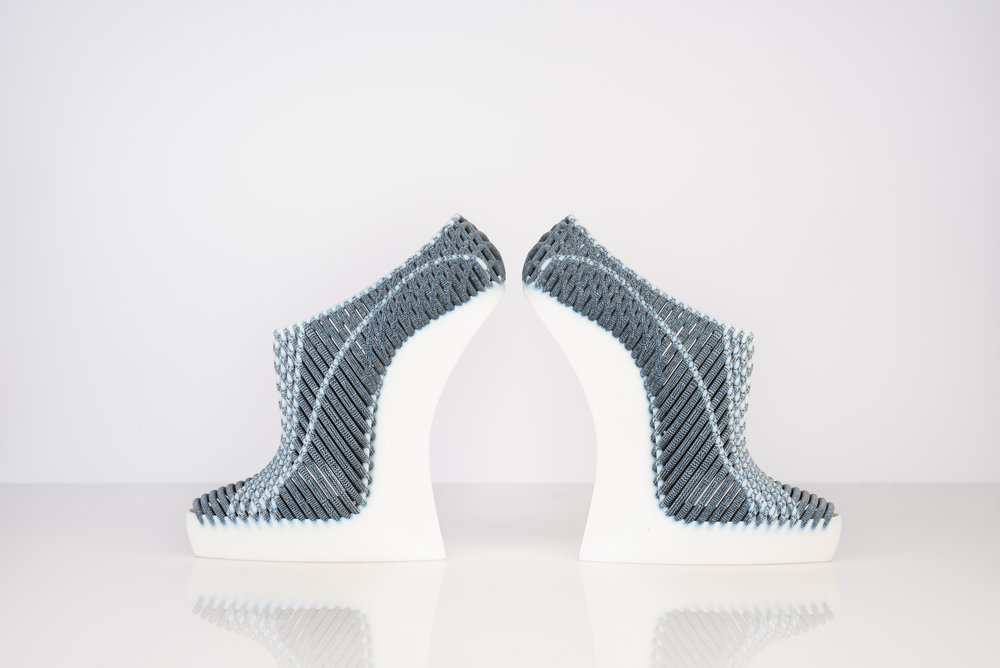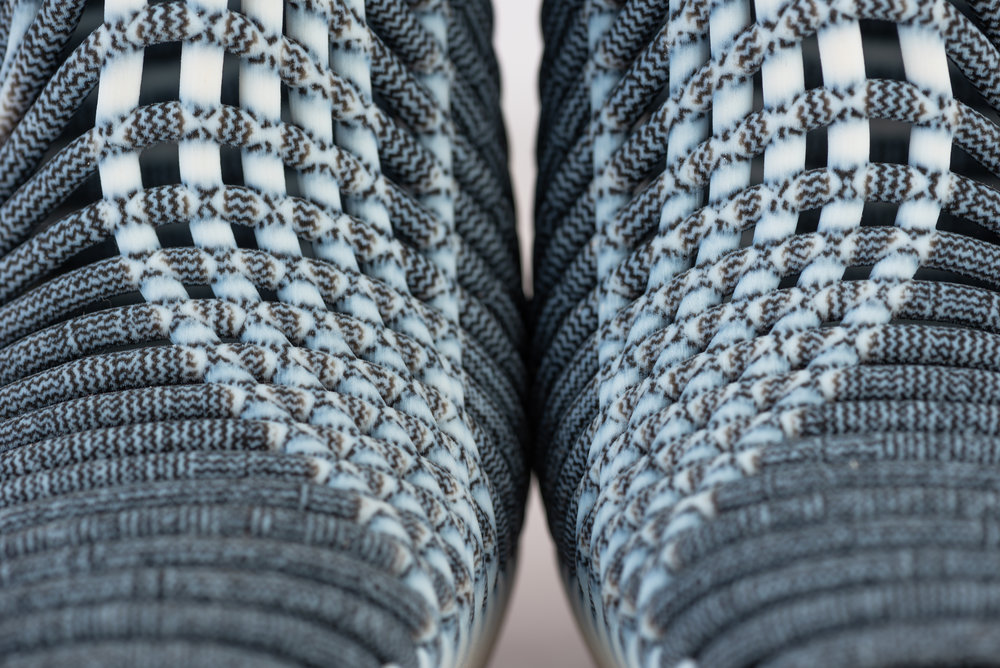 Functionality
If ergonomics and aesthetics are not sufficient reasons, 3D printing, allowing the use of many materials and also to combine them in one single part, allows you to manufacture or customize shoes to give them added functionality that a normal shoe does not have.
Reinforced ballet shoes
I'm sure many of you have asked yourselves how it is possible for ballet dancers to stand fully upright on their toes without hurting themselves tremendously. Well, the reality is that in order to be able to perform that movement, it is necessary to suffer and endure a lot of pain and injury. This is why Hadar Neeman, a student at the Bezlalel School of Art in Jerusalem, decided to design and manufacture her shoes with a reinforced toe, which make dancing more comfortable and help prevent injuries to the toes and feet in general.
Experiment with 3D printed footwear
If you've come this far, it's because you've taken an interest in this 3D printed footwear thing. If so, there are a few things you can try if you have a 3D printer at home and the right filaments.
The first step: 3D sandals
As a first project, we have selected these sandals that you can print in 3D at home. We have chosen it because it is a very simple part, without thin walls or many retractions, so many of the printers that we Makers usually have will be able to print them.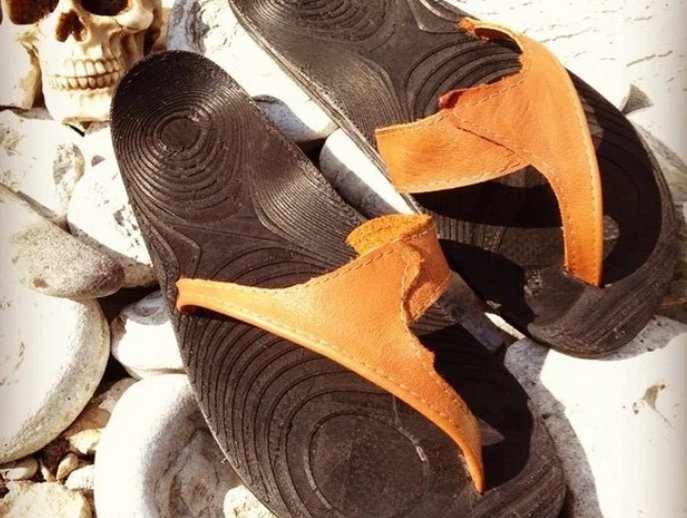 One step further
For the next level, if you want to try, we have several complete shoe models, printed in 3D. This will certainly be a much more challenging print, so only the most professional makers will be able to complete it. We leave you with a couple of examples through youtube videos that will help you dig in.
Shoes printed in 3D on Bitfab
As you know, in Bitfab we love to be at the forefront of digital manufacturing, so we have the necessary equipment to manufacture your 3D printed shoes. Do you need someone to design them? Do you have a design but do not know how to print it? Do you need a comprehensive advice throughout the process? In Bitfab we can help you, so contact us at no cost.