The concept of the 3D food printer is to bring 3D printing to culinary art, offering the advantage of choosing your own ingredients and producing unique gastronomic designs.
As this is an amazing and innovative new proposal, we want to show you everything you need to know about this technology and a Top 5 3D food printers list so you can better understand what it's all about.
Keep reading for all the details 👇
Top 5 3D Food Printers
1. Foodini, the most popular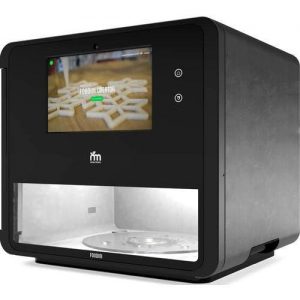 Foodini is a 3D food printer with wifi connectivity, which allows to precisely print almost any type of food. The company that created it, Natural Machines, has directly sold the Foodini concept to more than 60 countries. These printers allow you to print food with natural and fresh ingredients that you can create or buy. For example, if you want to print hummus you can do it at home and fill in the capsule or buy it already made and give it the shape you want. You can even print fluids such as ketchup or oils that, although they cannot form three-dimensional structures, will serve as decoration in two dimensions.
The printer is ready to work with different textures and has an integrated software called Foodini Creator. Thanks to this system you can control the printer through an smart device or computer, and is able to create a lunch or dinner printing simple recipes such as pizzas, pastas and sandwiches, among others.
2. ChefJet, the 3D Systems' Food Printer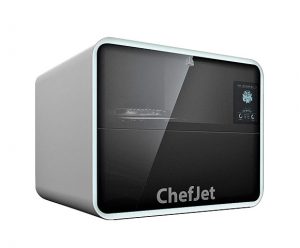 ChefJet is a 3D food printer that prints on a variety of sweets made from sugar or chocolate. This innovative way of confectionery offers the chef the freedom to create designs for desserts with incredible shapes, from full-color decorations, architectural supports for cakes, interlaced candies, beautiful sugar sculptures, among others.
ChefJet sweets come in several flavors to suit a variety of profiles. Also, you don't have to be an expert to use this printer, as it comes with specialized software that provides an easy way to design 3D printable candies in a digital cookbook.
3. Barilla creates a fresh pasta 3D printer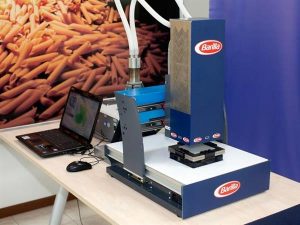 The renowned Italian pasta company Barilla, in collaboration with the Dutch company TNO, developed the first 3D fresh pasta printer in 2016. This novelty, in addition to bringing good quality food to all our dishes for the delight of our palate, allows us to do so in truly unique ways. In this way, the company, in order to present the project of such interesting proportions, had to create a competition to make the design of 3D printed pasta more original. Although at present the project is still being worked on and not much is known about its evolution, it is a project that will soon come to light and impress many of us.
4. CocoJet, printing chocolate in 3D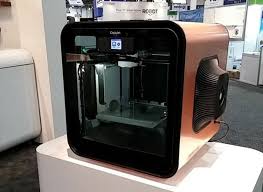 Although it is not enough just to print pasta or any other food, it is also necessary to have a printer capable of printing chocolate-based figures. CocoJet is a 3D food printer for chocolate developed by the American company 3D Systems, in conjunction with one of the world's largest chocolate manufacturers, Hershey's Company. This printer is capable of combining 3D Systems technical quality with Hershey's chocolate flavor quality. The CocoJet printer is perfectly recommended for confectionery or simply for chocolate lovers and accomplices who bet on unique and interesting models.
5. Dovetailed an its 3D printed fruits
The Dovetailed design studio has developed a 3D printer for fruit. Is it then possible to print apples? It is not yet possible at all, but this fabulous project that has been created in cooperation with Microsoft uses a 3D molecular technique called spherification, with which it is possible to print any fruit in seconds, albeit in small bubbles. The researchers have obtained the special flavors of the fruit through the combination of powdered sodium alginate and fruit juice. So don't think too much about it and start printing your favorite fruit.
How much does a 3D food printer cost?
This is another question that most often arises when talking about 3D food printers: what is the price of one of these machines? Most of the printers we've talked about don't publish their product prices, but here's a list of the ones we've been able to access so you can get an idea.
How does a 3D food printer work?
In this video you can see how some of the printers we have talked about work:
Did you like this article?
Printing physical forms hasn't been enough, however, and this technique has made it possible to make much more sophisticated ones, such as food. Today we can make 3D prints with food and create more complex dishes. It's impressive what we're experiencing right now, and while the idea of a 3D food printer may seem a bit confusing, it's not so strange when you think about how the processed food industry works today.
If you liked the article, as we always say, you do us a favor if you share it in your social media:
And if you still have any questions we can help you if you ask in the comments 👇